Summer Vacations, Family Reunions, Special Occasions…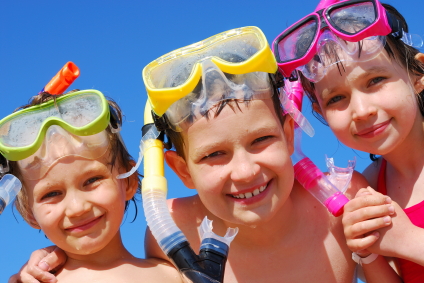 The family vacation doesn't have to always be a road trip to Grandma's house! You might be thinking about a trip to a theme park with nonstop activity, a week at an all-inclusive resort on the beach with all of your food, drink, and entertainment included, or a cruise that will introduce you to several different destinations and cultures in one package. With all of the information available today, you need a travel agent to help you navigate through all of the information available and help you determine the best choice for your vacation.
We at Time of Your Life Travel have traveled with our families to the destinations you are probably considering, and have sent countless families to the same places. Once our clients return from their vacations, we always love to hear about their experiences so that we can better serve our future clients. You can be assured that our goal is to provide you with the vacation of a lifetime, one that you will remember forever with a smile!
One call to Time of Your Life Travel is all it takes to get your vacation planning started. We will work with you, your dreams, and your budget to come up with the perfect vacation.