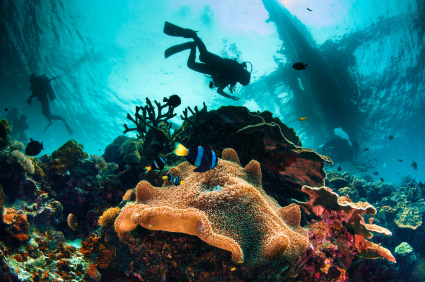 If your idea of a great vacation isn't necessarily lying on the beach reading a book for a week, we have some amazing destinations you might want to consider.  Costa Rica provides soft adventure experiences near the famous Arenal Volcano like ziplining, river excursions through the rainforest, waterfall rapelling, and cloud walks.  For the more adventurous vacationer, Class 4 Whitewater Rafting is also available.  Once you have experienced that region of this beautiful country, then it's time to hit the beach for some sun, fun, and maybe some surfing or ocean kayaking.
New Zealand is considered the adventure capital of the world.  Spend time in Milford Sound or at the Waitomo Glow Worm Caves, or experience ziplining or bungee jumping.  You can also experience world class skiing, hiking, or numerous other exciting activities.  You can also include Australia during your South Pacific tour, visiting exciting Sydney Harbour and the Great Barrier Reef.
Whatever your idea of an adventurous vacation might be, we are here to help make your dream a reality!